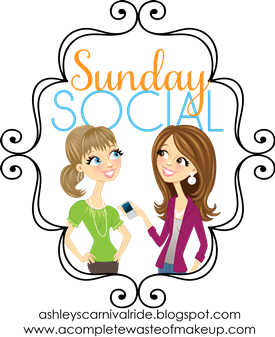 1. What is the name of your blog? How long have you been blogging?
Just Julie! I started this blog in February 2010 as a place to post pieces from my creative writing class (see example
here
.) I only posted occasionally with life updates until this past fall, so I guess you could say I really got into blogging in October 2012.
2. Why do you blog?
I have always been a communicator, and writing is a huge passion of mine. I love to "meet" other bloggers and take a peak into their lives, and share about my experiences too.
3. What is the first blog you ever followed?
I can't remember! I started with "real life" friends and then followed others through link-ups.
4. What is your favorite post you wrote in 2012?
For Grandpa John
5. What are you blogging goals for 2013?
To write whenever I feel inspired and not be afraid to be "real", and to continue to find great blogs that I enjoy reading.
6. Top 3 favorite blogs to follow?
There are so many I love, it's hard to choose, but a few that are always a joy:
From My Grey Desk
Gracefully Made
Helene in Between
Life According to Kenz
Living in Yellow
What are your favorite blogs that I need to start following?