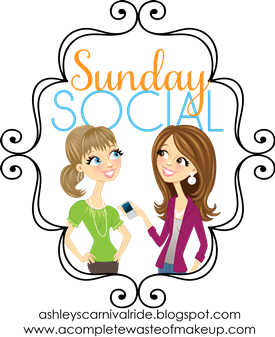 1. Favorite New Year's Eve you'd had before:
Ringing in 2010 at the Fiesta Bowl block party in the streets of downtown Phoenix! Every other year I usually go to a party at someone's house, so that year was totally different and a blast!
2. Are you doing anything for NYE this year, and if so, what?
My roomie and I are having a party at our place- hopefully many of our good friends will be able to come!
3. Name a book we should all read come January.
Good question. One of my resolutions (see below) is to read more like I used to. The best book I read in 2012 was The Help. I'm open to recommendations!
4. What are your New Year's resolutions?
I realized that most of my resolutions from last year were too vague, so these are pretty specific goals that I can actually "measure." Let's see how I do!
Read 12 books this year. I have a whole stack waiting in my room, plus a new Kindle from my sweet friend Caroline! My younger bookworm self would be appalled that my goal is to only read 12 books, because I read 100 books one summer in middle school... but I also had a limited social life back then! ; )
Work out 4 times per week. I feel like that's realistic for me at this point. If it goes well, after a couple of months I'll bump it up to 5. I'm going to pursue workout classes (i.e. yoga) mixed in with some time on the Treadmill. I've learned I'm much more likely to go to a class and do something interactive than go for a run on my own!
Only go to Starbucks twice per work week. Gotta make all those Starbucks gift cards I got for Christmas last awhile!
Only drink 3 Cokes per week. This will be a hard one, but I want to cut back on caffeine and sugar, so this will be a good start. I know better than to go cold turkey though!
Try something new-- I'm thinking this will be joining a new organization, taking a dance class, etc.
Spend less time on my iPhone... I won't banish social media because I love it too much, but my goal is to cut back on time I spend scrolling through newsfeeds before sleeping. More time for reading!
Continue to grow in my faith, spending more time reading the Bible or books for women's group, and just in prayerful thought. Sometimes I get so caught up in the day that I forget the importance of just spending time thinking by myself and talking to God.
Plan a fun trip. Traveling makes me happy, and if there's one thing I want to be in 2013, it's happy! : )
What are your resolutions for 2013? Are there any I should add to my list?