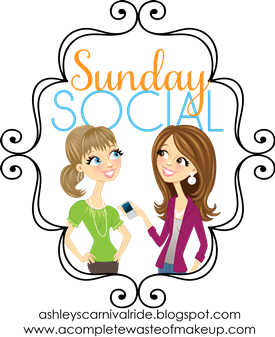 What is currently on your wish list?
I'm trying to be more mindful about distinguishing
needs
from
wants
; I don't currently need anything more than what I have, but I want new perfume, a few fall tops, a leopard print scarf, and lots of Starbucks gift cards.
Share a new iPhone, droid, iPad app you have recently discovered that we all need:
I am not the one who's always up on the latest apps! A fave of the past few months that I've introduced to a few friends is Pic Stitch. So fun to combine your photos and make a collage, send a comparison, or share multiple pieces of an experience all in one photo!
What is a new Fall TV show you have added to your DVR?
I can honestly say that there is not one TV show that I consistently watch anymore. In some ways this is a good thing, but it also means that I have nothing to contribute when conversations turn to Downton Abby, How I Met Your Mother, etc. I prefer to watch movies, re-runs of old shows that aren't on anymore, or just catch something and watch it when I have spare time.
Share your Social Media links for us to follow you on (Twitter, Facebook, etc.) Tell us which is your favorite and why?
Facebook
Twitter
Instagram
I love social media. I am a pro Facebook stalker, but it's interesting to see what people will post on Twitter that they wouldn't share with the Facebook world. And, I'm loving Insta these days... yay pictures!
What is a TV show or Movie or Song you could listen to or watch over and over and over and never get tired of…feel free to name one of each:
I love old episodes of ER or Sex and the City. Movie-- lots of chick flicks. I've seen Mean Girls a hundred times and can quote the whole thing, but it's still great every time. It's hard to think of a song, because I love a variety of music!